Yes, you read that right. This week, NBC announced they will be rebooting the classic TV series, The Munsters, in a new thirty minute, single camera show.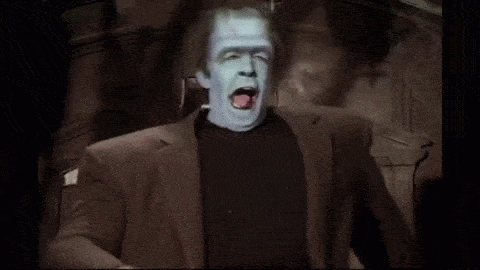 According to Joblo:
THE MUNSTERS rebooted series will be "inspired by original series" and the half-hour single-camera show will follow The Munsters as they "struggle to fit in in hipster Brooklyn."
The Saturday Night Live alum Seth Myers will executive produce the show while Jack Kargan will write the episodes. No casting has been announced at the time of this writing.
The original The Munsters show played on CBS from 1964 to 1966 and is considered a classing by many. Fred Gwynne played Herman Munster, a silly, but clumsy Frankenstein's monster. Yvonne De Carlo played his wife, Lilly.
We'll keep an eye out for new updates on this project. It will be interesting to see what kind of reception this gets. Especially with the change of location from the original address of 1313 Mockingbird Lane. The original show was amazing so they definitely have some big shoes to fill. Munster-sized!
How do you feel about this? Would you tune in for a reboot of The Munsters? Or do you think this would be best left alone?