It's a new day, so what does that mean? More Pennywise for your viewing pleasure, of course! Check out these new disturbing pictures of Pennywise and The Losers Club via Entertainment Weekly.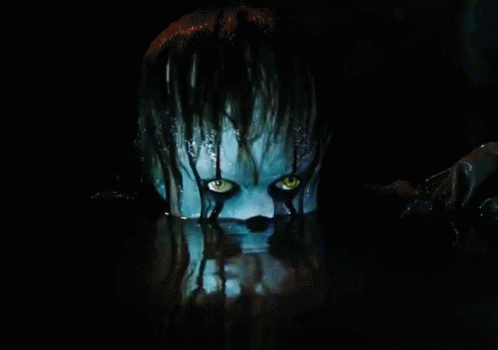 Official Synopsis:
A group of young kids faces their biggest fears when they seek answers to the disappearance of children in their hometown of Derry, Maine. They square off against an evil clown named Pennywise, whose history of murder and violence dates back for centuries.
According to Entertainment Weekly, Director Andy Muschietti stated:
"The key to bringing King's most iconic villain to life? "Keep it weird," Muschietti says. "It's weird all the time. Pennywise does things that make absolutely no sense, but they're very disturbing because of the weirdness."
Along with this, Bill Skarsgård had this to say:
"It truly enjoys the shape of the clown Pennywise, and enjoys the game and the hunt," says Skarsgard. "What's funny to this evil entity might not be funny to everyone else. But he thinks it's funny."
These pictures of Pennywise and The Losers Club are some of my favorite ones thus far! The film stars Bill Skarsgård, Jaeden Lieberher, Sophia Lillis, Finn Wolfhard, Wyatt Oleff, Jack Dylan Grazer, Jeremy Ray Taylor, Chosen Jacobs, Nicholas Hamilton, Owen Teague, Javier Botet, and Steven Williams. Are you ready for IT to come crawling of the sewers on September 8th?! You know we are!