Guess what American Horror Story fans?! Yes, the rumors are true… our favorite sadistic clown with a smile that only a mother could love is coming back for American Horror Story season 7. All hail, Twisty!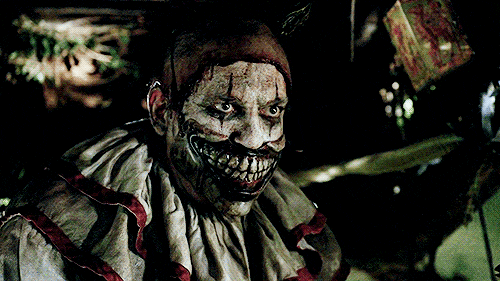 Ryan Murphy decided to share a little gem with us on Instagram today, stating "He's Baaaaaack!"
Murphy is always teasing us, but this is the best news ever! John Carroll Lynch played Twisty and was definitely one of the best things about Season 4. Many of us were sad to see him go so soon. We wonder if he will be playing him again and what his storyline will be this time.
As of right now, there's not much else to say about this upcoming season, however, with each tease we become more intrigued. So, does this new information have you even more excited about Season 7? Let us know what you think!