"They're creepy and they're kooky, Mysterious and spooky, They're all together ooky, The Addams Family." I've seen the fan video of The Addams Family montage circulating and creating a lot of fuss. I knew right away that it wasn't real, but I loved the idea of it. Would you watch a Netflix Original Series starring The Addams Family? See for yourself. 
What do you guys think? Are you ready for this to happen? I know that I would… asap!
Although this "fan made" cast would work perfectly, I think it would be fun to see the some of the original characters incorporated into the show as well. Plus, there are a few other people who I think could play the roles perfectly. For example, Christina Ricci would play a wonderful Morticia Addams.
Or how about Odeya Rush playing a slightly older version of Wednesday Addams. She has that evil, mysterious, yet beautiful look down perfectly.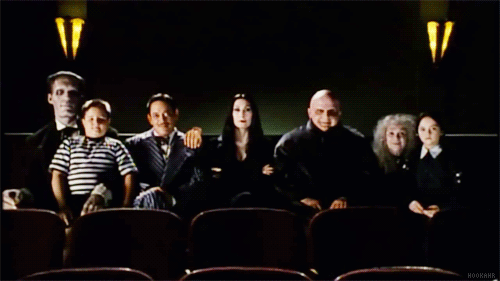 These are just a few. If this were to really happen, who would you want playing your favorite beloved Addams family? Let us know your ideas and fingers crossed that some day this could be a reality!