It's been a great year for horror, both mainstream and indie. When I got the opportunity to help cover the Brooklyn Horror Film Festival I couldn't wait to see the list of choices I would have. There are so many great films premiering including Get My Gun, which premiered yesterday on October 14. I've been wanting to see this one from day one. Did it live up to my expectations?
Get My Gun is directed by Brian Darwas (The Road to Bonneville) and co-written by himself and Jennifer Carchietta (The Devil at Your Feet). The film stars Kate Hoffman (What Children Do), Rosanne Rubino (La Folia), and Christy Casey.
Official Synopsis:
After an innocent prank leaves Amanda pregnant and out of a job, she finds herself on the verge of motherhood and the target of a psychotic stalker who will stop at nothing to get her hands on the unborn child.
Let me start out by saying Get My Gun is one of the best films I've seen all year and not just in the horror genre. It's a cinematic masterpiece. Brian Darwas and Carchietta deliver a story that remains with you long after the film is over. It's packed full of strong women leads, layers of character development, heaps of blood and gore, and a survival story unlike any other.
First, I must emphasize my reason for saying survival story instead of revenge. It's simple. What this woman goes through can't be limited to revenge. She goes through hell and back on more than one occasion and she doesn't seek revenge until much later. And, oh boy is it sweet.
Kate Hoffman is a work of art. She doesn't have a list of films behind her name on IMDB yet you would never know otherwise by her raw and heartbreaking performance. She plays Amanda, a young woman who is trying to better her life. When all that changes for the worse, she doesn't let that define her. She cries, wipes the tears, and carries on doing what she must do to survive this cruel world. Her character and performance had me in tears more than once. Other times I was throwing my hands in the air rooting for her. I loved learning her story and watching her descend into pure madness.
Christy Casey should win an award for best-supporting actress. She was everything a best friend should be plus more. Her character is admirably genuine and her kindness radiated off the screen. Then there is Roseanne Rubino who was nothing short of brilliant. She was beautifully terrifying and made me cringe several times throughout the film.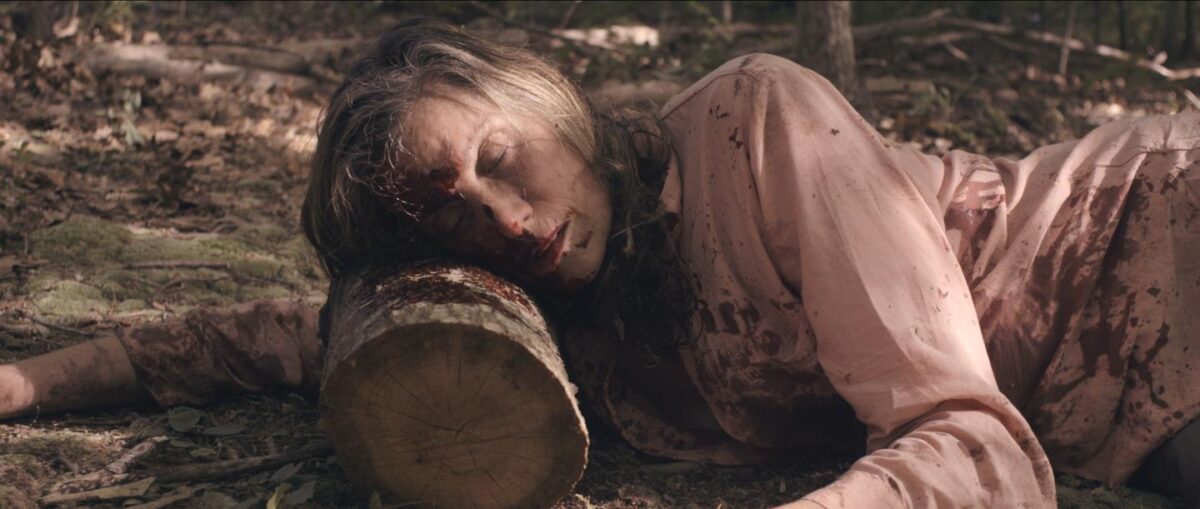 *Slight Spoiler Ahead*
Although this movie will mess with you more psychologically than anything, the blood and gore were superb. However, there's one scene in particular that has stuck with me. Amanda is in a shed and takes the knife to her stomach and slowly begins to cut. Her screams, the sound of the knife ripping through the skin – it was bloody awful in the best way possible.
Final Thoughts
I'm so thankful that I had the opportunity to watch and cover Get My Gun for the Brooklyn Horror Film Festival. It's a heartbreaking story that will you with pain, hope, and courage. Everyone involved in this film created something special and they should be proud. Check Get My Gun out when you can, I promise you won't be disappointed.