Sometimes you watch a film and you're left wondering what the hell just happened. It's like you were in some type of space-time continuum and everything is a little fuzzy. That's how I felt after watching the upcoming film, Black Hollow Cage.
This mind-bending horror thriller was directed and written by Sadrac González-Perellón. The cast includes Julian Nicholson, Daniel M. Jacobs, Lowena McDonell, Haydee Lysander, Lucy Tillett, Marc Puiggener, and Will Hudson.
Official Synopsis for Black Hollow Cage:
A girl who lives isolated in a house in the woods with just her father and wolfhound as company finds among the trees a mysterious cubic device that allows her to change the past.
This film definitely started out as a bit of a slow burn, but for good reason. It builds a relationship with the characters and the struggles they are going through. It's not until about halfway through that it starts to speed up and go a completely different direction.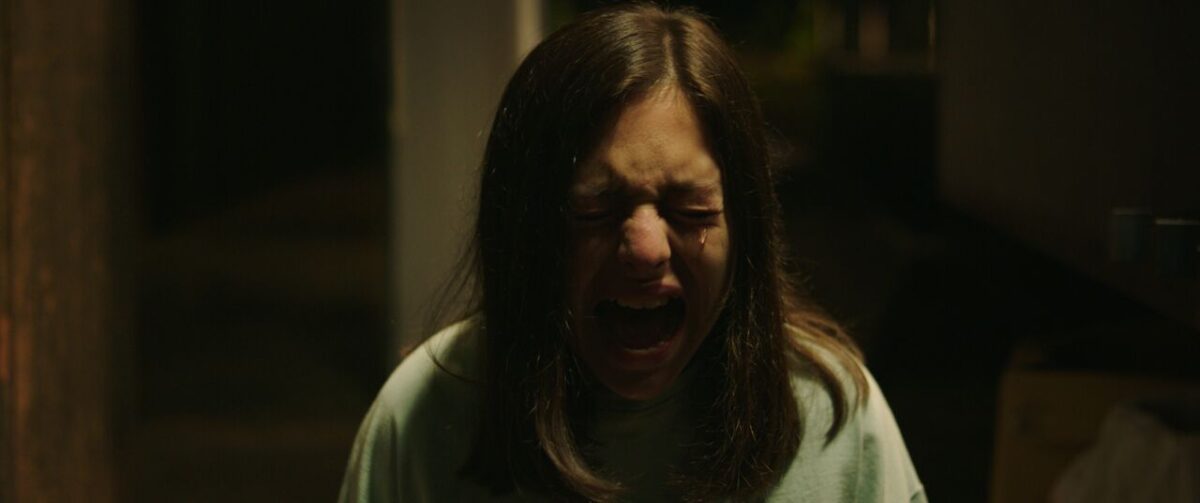 The acting was phenomenal in Black Hollow Cage, however, Lowena McDonell truly shines. So young but admirably talented. Her character, Alice, goes through so much throughout the film yet remains strong and pushes through it all. She's a fighter. Based on this performance alone, I expect wonderful things from her in the future.
About halfway through up until the end, everything about the story started to mess with my head. I kept thinking is this really happening? What's going to happen next? It was a mind-bending experience and left me at the edge of my seat.
Final Thoughts:
This film surprised me. I didn't really know much about it before hitting play and it definitely took me on one hell of a journey. Black Hollow Cage releases in US theater and VOD February 9! Will you be checking it out?