Throughout the years, several movies have told the story of the Devil coming back through reincarnation or some crazy type of Satanism. The most popular one is probably The Omen. However, Hands Off Productions takes a step further with their new horror comedy short Born Again.
Born Again is directed by Jason Tostevin, who also co-wrote the screenplay with Randall Greenland. Greenland also stars in the horror short along with Tiffany Arnold, Jaysen P. Buterin, Brian Spangler, and the one and only Ellie Church (Frankenstein Created Bikers, Space Babes from Outerspace).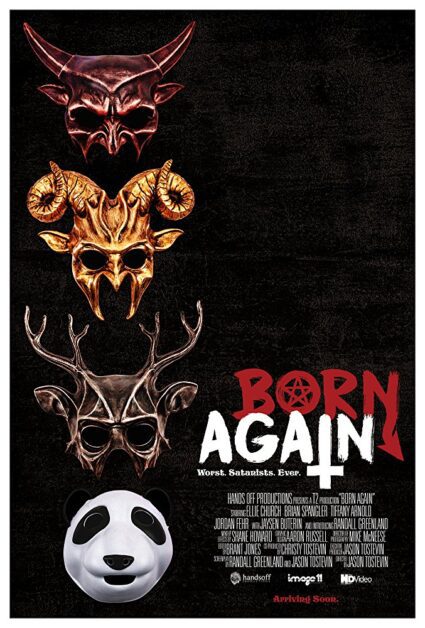 Official Synopsis:
When a group of bumbling Satanists has their summoning ceremony go terribly right, they're left to face the decidedly holy shit consequences.
This horror short has a runtime just shy of 7 minutes, yet it a delivers one of the best horror comedies I've seen this year. It's disturbing, bloody, and utterly hilarious. Your only complaint will be that you want more!
As I'm watching this Born Again, I can't help but laugh and wonder how this group of misfits met in the first place. My thoughts go to an online blog community that revolved around Satanism. Either way, they don't seem to have a clue, some more than others, yet they're performing a pretty serious satanic ritual.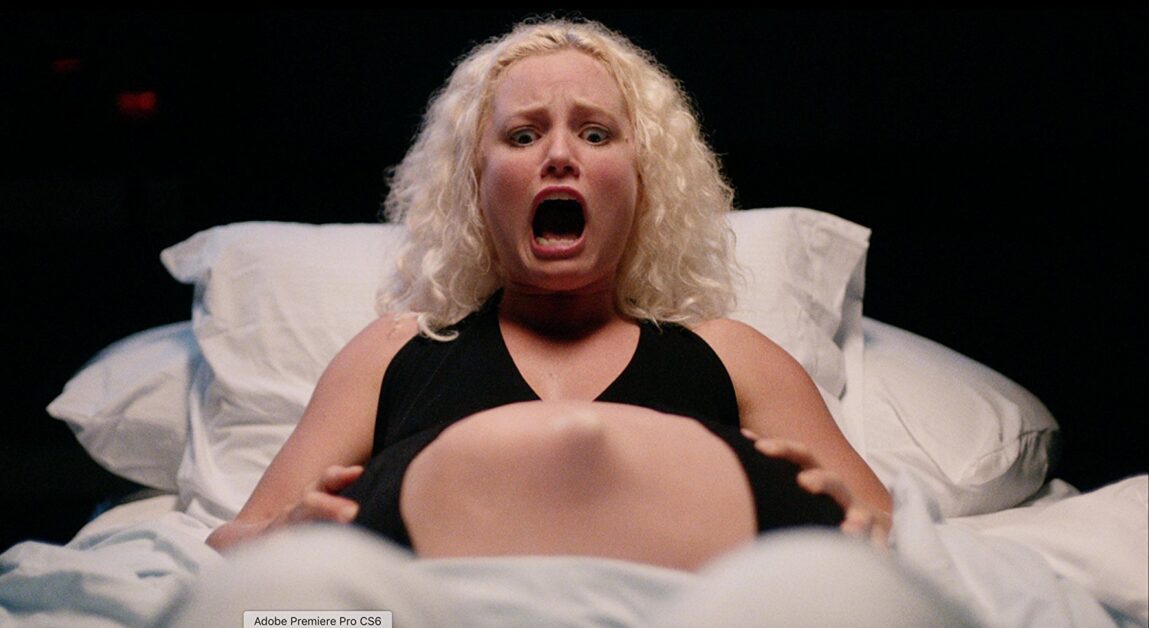 The cast is fun and the characters are hilariously ridiculous. Ellie Church is stunning as always even when she's screaming in agony and about to give birth to the anti-christ. She also seems to be the only one who has a clue about what they're doing.
My favorite parts were when the book was being held upside down and then the surprise twist at the end. It was perfect and such an "oh shit moment." Plus I also have to mention that the makeup, costume design, and special effects were amazing as well.
Final Thoughts:
Born Again may be short but it delivers on every aspect. If you love horror comedies and stories about Satanism this one is for you. You can watch it for yourself by clicking the link down below. Be sure to let us know what you think!