We all sin, but some sins are deemed worse than others. Sometimes we feel like we have no control and perhaps sometimes we don't. What if we were possessed? In the new horror short The Daughters of Virtue one woman's sins are far more complicated than anyone knows.
The Daughters of Virtue is directed and written by Michael Escobedo. The cast includes Maria Olsen (Starry Eyes, Southbound), Melanie Cruz (Big Love), Sylvia Panacione (Jane the Virgin), Brittany Samson (Leaves), and Milly Sanders (Humbug). It was the Winner of Best Horror Short at the 2017 Nightmares Film Festival
Official Synopsis:
A lonely housewife fears for her life when a women's prayer group meeting turns into a fanatical intervention to rid her soul of evil.
With a runtime just over 12 minutes, The Daughters of Virtue delivers a frightening horror story with a chillingly eerie atmosphere from beginning to end. The acting is exceptional and the special effects are extraordinary.
Even before anything crazy happened, the prayer group already had a creepy vibe. Each woman told what they were thankful for but it seemed faked and forced. It wasn't until Rhonda talked about her suspicions about her husband being unfaithful that things started to spice up and become real. It was a sly game of cat and mouse and it worked perfectly.
As I previously mentioned, all of the performances were exceptional but two characters stood out the most to me. First, there is Sylvia Panacione who plays her part beautifully. You feel bad for her, but also wonder if there's something wrong with her. Plus I loved her bluntness when asked why she acted on a certain sin – "because I could."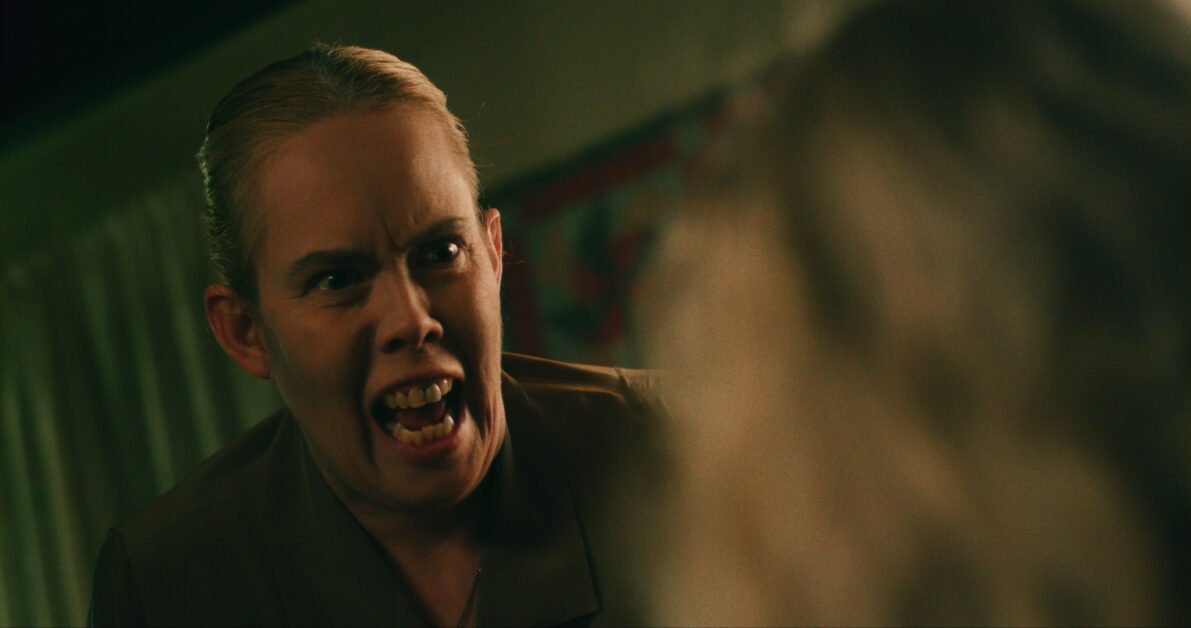 Then there is Maria Olsen, who as always, is stunning and delivers a cringe-worthy performance. She terrified me and sent chills up and down my spine.
The end includes some crazy awesome special effects that I wasn't expecting at all. It was beautifully shot and wickedly creepy. I was blown away and I think others will be too.
Final Thoughts:
The Daughters of Virtue is a solid horror story and stands strong against any blockbuster feature. The director is working on a feature version of the short and I can't wait. Until then make sure to watch this when you can. You won't be disappointed!